Side - Kumköy - Evrenseki - Çolaklı - Gündoğdu - Titreyengöl - Kızılağaç
ONLINE BOOKING PLATFORM with down payment
There are lots of enjoyable Excursions and very interesting Things to do in Side. Side means not only ancient town but westward is about 15 km is still called Side, eastward with about 15 km is same. So, We accept bookings from all the hotels of west and eastward of Side. The pick up and drop off for our excursions and things to do in Side are included in our prices from all the hotels in Side region.

It is Side (pronounced as see-they) not as english word side.
Among one of the most renowned classic sites in Turkey, Side is currently a rather hotel town located just a 45-minute drive from Antalya. Noticable 'sea day', this previous angling village is fortified with ancient walls and also established on a small cape with long, sandy beaches on either side. It's frequently contrasted to an open-air gallery, however don't fret, due to the fact that there's a lot of things to do in Side, also if you're not right into old history! From playing golf in close-by Belek (45 minutes far) to straying around the archaeological sites, below's how to actually get one of the most out of your Side vacation as well as with Things to do in Side and Excursions in Side Turkey.

Old Ruins: Constructed in the center of an ancient Pamphylian city, it's not a surprise Side still has its past on show in among the low-rise developments. Stray around the cobbled roads to see the well-preserved amphitheatre as well as the temples of Apollo and Athena. Positioned in the restored Roman bath is the Side museum, where you can find more concerning the town's history and also check out the historical antiques that have been located close by. For guided tours please try Things to do in Side and Excursion in Side Turkey by Vigotours.

East and west coastlines of Side Turkey: Allow's be truthful, you've possibly booked a Side holiday for those magnificent beaches, and also we don't criticize you! Side has two primary beaches; one to the east and also one to the west. While both are stunning, you'll discover they vary greatly on what they supply. Lined with vacation hotels, the west beach has great deals of water sporting activities for the family members such as watercraft rental, diving and also banana watercraft trips. Certain components of the coastline are had by several of the surrounding resorts, so you might require to watch where you lay your towel. Do not forget to book Things to do in Side at Vigo tours.
Excursions in Side Turkey

If you like something a little quieter then you'll discover the eastern beach is much less hectic with just a couple of sun loungers, as the archaeological damages beneath the sand dunes imply that this side is secured from development. To get to the coastline, you'll walk through the library gate as well as pass the fallen marble columns. Simply remember with Excursions in Side at Vigo tours.
:
Things to do in Side
Excursions in Side Turkey
Manavgat waterfall

Book the trip Grand Bazaar, River Cruise and Manavgat Waterfalls from Vigo Tours and you'll see the spectacular Manavgat waterfall. So beautiful it when included on Turkish banknotes, this is one natural marvel that can't be missed out on and should certainly feature on your listing of one of Things to do in Side. There are cafés close-by for snacks as well as drinks for the family. Always keep on your mind of Excursions in Side and Things to do in Side.
Pick up and drop off from/to your hotel included in the prices for all of our tours and the excursions.
Things To Do in Side
Everyday
73 Customer reviews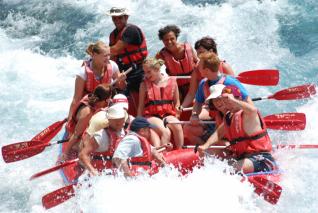 River Rafting Full Day Fun at National Park of Antalya
Things To Do in Side
Everyday
61 Customer reviews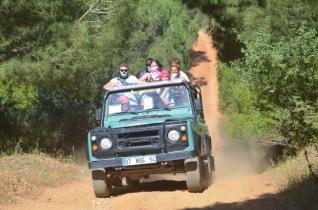 Jeep Safari Adventure tour at the Taurus Mountains
Things To Do in Side
Everyday
53 Customer reviews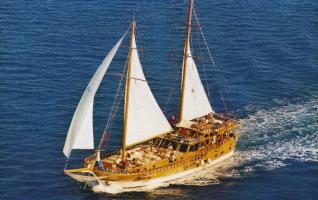 Dolphins Island Boat Cruise Sun Swimming Snorkelling
Things To Do in Side
Everyday
51 Customer reviews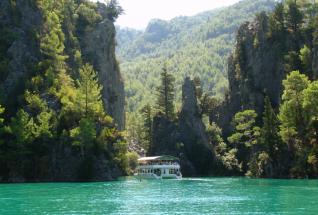 Boat trip along the Green Canyon at Oymapinar Lake
Things To Do in Side
Wednesday & Friday
31 Customer reviews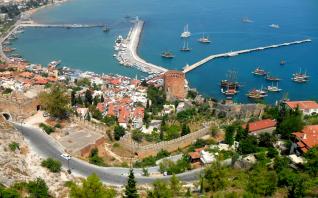 Alanya City Tour with History Culture and Alanya Bazaar
Things To Do in Side
Everyday
31 Customer reviews

Quad Biking Safari Fun and Adventure tour in Side
Things To Do in Side
Everyday
25 Customer reviews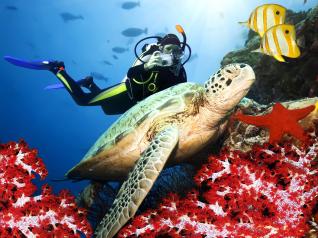 Scuba Diving for Beginners by Boat in Side Turkey
Things To Do in Side
Monday & Thursday
24 Customer reviews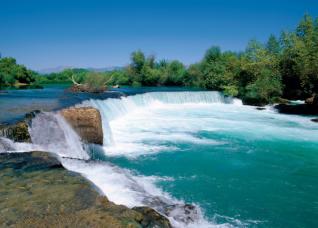 Grand Bazaar River Cruise and Manavgat Waterfalls
Things To Do in Side
Tuesday & Friday
22 Customer reviews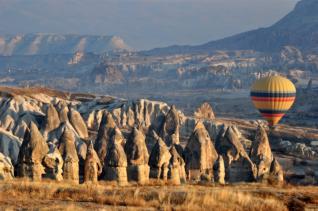 3 Day Trip to Cappadocia from Side
Things To Do in Side
Everyday
17 Customer reviews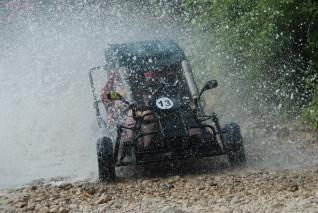 Buggy Safari Adventure tour at the Taurus Mountains
Things To Do in Side
Everyday
12 Customer reviews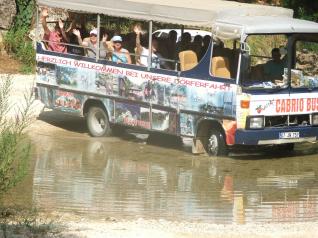 Cabrio Bus Safari tour at the Taurus Mountains from Side
Things To Do in Side
Everyday
10 Customer reviews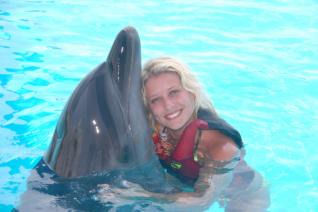 Dolphins show and Swimming with dolphins in Side
Things To Do in Side
04/09 - 18/09
9 Customer reviews

Aspendos Opera Ballet Festival at Aspendos Ancient Theatre
Things To Do in Side
Friday / Saturday
9 Customer reviews

Fire of Anatolia Dance Show at Aspendos Arena
Things To Do in Side
Everyday
9 Customer reviews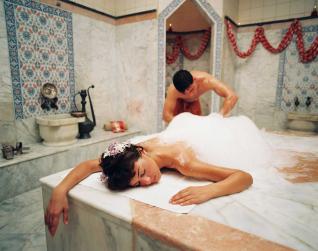 Relaxation massage at the traditional Turkish bath in Side
Things To Do in Side
Wednesday & Saturday
7 Customer reviews

2-Day Trip to UNESCO World Heritage Pamukkale Excursion
Things To Do in Side
Everyday
7 Customer reviews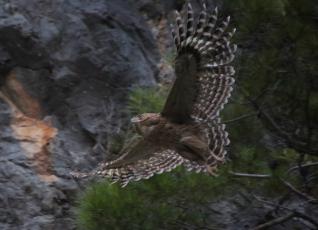 Brown Fish Owls at Oymapinar Lake near Manavgat
Things To Do in Side
Everyday
7 Customer reviews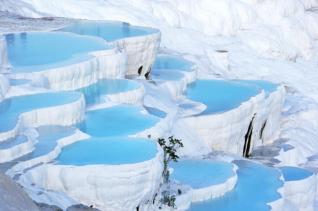 Daily trip to Pamukkale from Side Turkey
Things To Do in Side
Mo/Wed/Fri/Sun
7 Customer reviews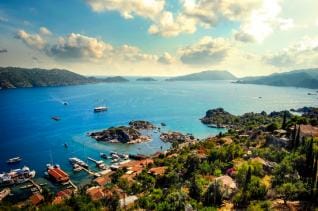 Lycian Tombs of Myra and Kekova Sunken City tour
Things To Do in Side
May - Oct / Everyday
6 Customer reviews

Fly Fishing Tour at the Taurus Mountains from Side
Things To Do in Side
Tue/Thu/Sat
5 Customer reviews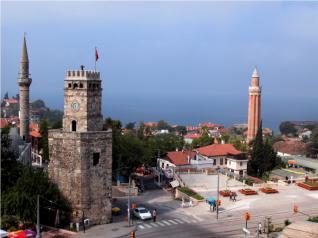 Antalya city Sightseeing tour History Culture and People
Things To Do in Side
Everyday
3 Customer reviews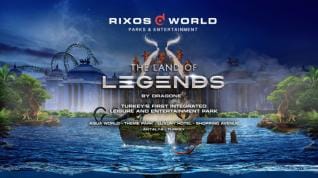 Daily Excursion to Land of Legends Antalya from Side
Things To Do in Side
Everyday
3 Customer reviews

Half Day Fishing tour from ancient harbour of Side Turkey
Things To Do in Side
Tue-Fri-Sun
3 Customer reviews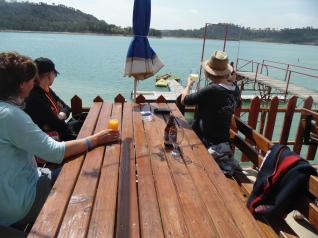 Hidden Paradise and waterfalls tour from Side
Things To Do in Side
Everyday
3 Customer reviews

Horseback Riding at the Golden sandy Beaches of Side
Things To Do in Side
Tue - Fri
3 Customer reviews

Olympos Cable Car Ride to Tahtali Mountains in Antalya
Things To Do in Side
Everyday
2 Customer reviews

Bird Watching Tour at the Taurus Mountains near Akseki
Things To Do in Side
Mon - Thu - Sun
1 Customer reviews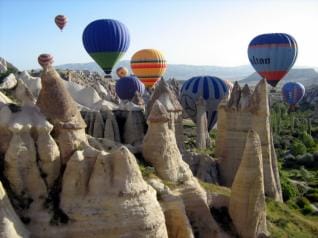 2 Day trip to the Magical Landscape Cappadocia from Side
Things To Do in Side
Everyday
1 Customer reviews

Daily Excursion to Antalya Aquarium from Side
Things To Do in Side
Wednesday - Saturday
1 Customer reviews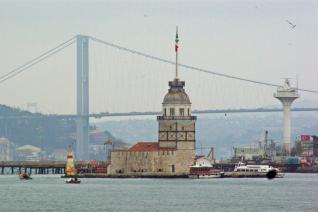 Daily trip to Istanbul by Air plane with Full day Istanbul city tour
Things To Do in Side
Wed - Sun
1 Customer reviews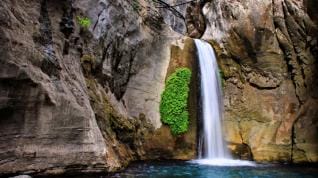 Sapadere Canyon Full Day Sightseeing Tour from Side
Things To Do in Side
Every Thursday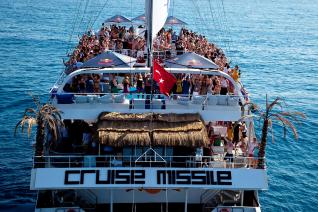 Disco Night Starcraft party Boat from Alanya harbour
Things To Do in Side
Everyday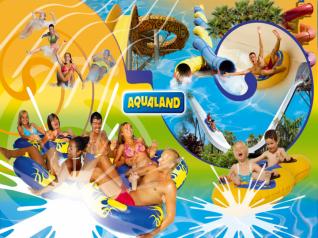 Fun Action Adventure day at Aquapark from Side
Things To Do in Side
Mon-Wed-Fre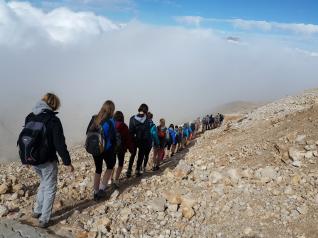 Hiking at Lycian Way in Antalya from Mount Olympos to Beycik
Things To Do in Side
Everyday
Home Host Dinner with the Turkish family near Side
Things To Do in Side
Everyday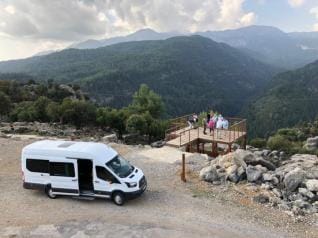 Selge Ancient city Taurus Mountains History Culture Nature
Things To Do in Side
Everyday
Side Pirate Boat trip with Entertainment Lunch and Drinks
Things To Do in Side
Winter program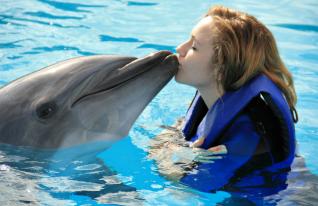 Swimming with Dolphins in Side Antalya
Things To Do in Side
Everyday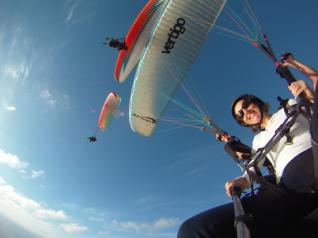 Tandem Paragliding Flight to Cleopatra beach in Alanya
Things To Do in Side
Monday & Thursday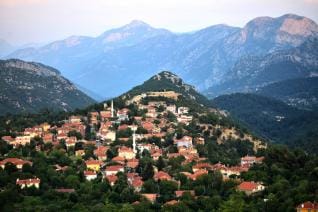 Taurus Mountains Village Life and Golden Cradle Cavern
Things To Do in Side
Every Tuesday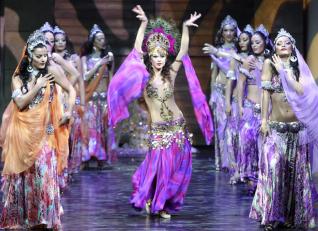 TROY The Legendary Dance show at Aspendos Arena