Online booking platfrom for excursions in Alanya and around Alanya
Pick up places: Mahmutlar, Oba, Alanya Centrum, Konaklı, Türkler, Fuğla, Avsallar and Okurcalar
Among its many hotels, ancient ruins, long sandy beaches, as well as canyons, you would certainly have to attempt quite hard to be bored in Alanya!
This amazing seaside city at the foot of the Taurus Mountains is one of Turkey's most prominent holiday locations.
Pick up and drop off from/to your hotel included in the prices for all of our tours and the excursions.
What to do in Alanya and what are the best holiday activities? Our experienced team of 20 years is ready to assist you in this matter. It is possible to enjoy your holiday in Alanya with Vigo Tours daily tours and sightseeing programs. We color your holiday at very reasonable prices. Join us for Alanya tours, trips and holiday activities! Best things to do in Alanya. Fun things to do in Alanya.
Cheapest Alanya Tours – Alanya Excursions & Things to Do in Alanya – Alanya Excursions
Alanya Cappadocia Tour
So You may even contact our consultants for getting an in depth plan of what thing's to do in Alanya throughout Your vacation. Try two of Turkey's most popular outside actions on a full-day tour from Alanya. Ride a four-wheel drive Jeep by way of mountains and villages, meet native people, and have lunch by the Koprulu River before going white-water rafting in the afternoon. Includes lunch, transportation, rafting, Jeep safari, and hotel pickup and drop-off.
Cappadocia Tours From Alanya three Days
You can see the mixture of up to date water and salt water and the Manavgat Bazaar where the Manavgat River ends. The Green Canyon Boat Tour is among the many most beautiful excursions on the Oymapınar dam, which was the first reservoir in Turkey.
Alanya City Tour
Taurus Mountains Jeep Safari with Lunch at Dimcay River was top-of-the-line experiences throughout my keep in Turkey. As part of tour the bottles with water and the group of tourist leadet by Rambo the motive force and his coelegeu have to be reached by all the tourists. The main ones, which we are organizing, are Jeep Safari, ATV Safari and Horse Safari.
Green Canyon boat tour from Alanya
There were even a few other interesting visits en route which weren't proven in the authentic itinerary. If you have an interest in the other excursions made in the space such as the Manavgat Boat Tour, the Green Canyon Boat Tour or Scuba Diving, look into the Alanya Scuba Diving tour. The Manavgat boat tour is likely one of the lovely tours which reveals you the Manavgat Waterfall on the river.
Sunken City Kekova Demre and Myra Day Tour from Alanya
We booked 2 excursions through alanyatours.web from the UK before we left house. These had been the Alanya M.A.S. tour and the Alanya Manavgat river boat journey. Both tours had been as marketed, assortment and return to the lodge all as promised.
Things to do in Alanya
Everyday
53 Customer reviews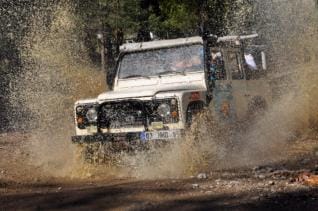 Full Day Jeep Safari at the Taurus Mountains from Alanya
Things to do in Alanya
Everyday
29 Customer reviews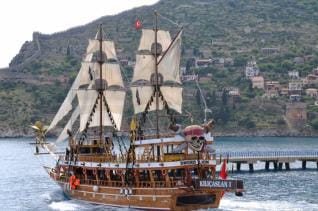 Alanya Boat Trip with BBQ Lunch on the Boat and Drinks
Things to do in Alanya
Everyday
17 Customer reviews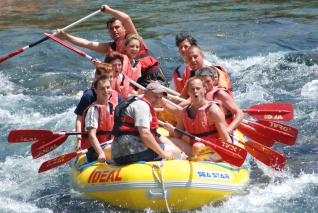 Alanya Rafting trip at the National park
Things to do in Alanya
Tuesday & Friday
16 Customer reviews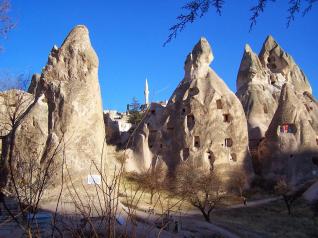 Alanya: 3 Day Trip to UNESCO World Heritage site CAPPADOCIA
Things to do in Alanya
Everyday
13 Customer reviews

Green Canyon tour at the Taurus Mountains with Boat trip at the Lake
Things to do in Alanya
Everyday
9 Customer reviews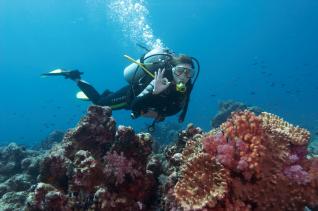 Scuba Diving Alanya: Scuba Diving for Beginners in Turquoise Waters
Things to do in Alanya
6 Customer reviews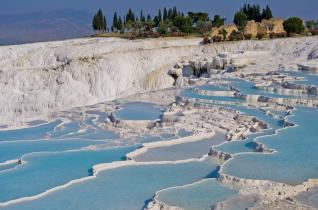 Daily trip to Pamukkale from Alanya
Things to do in Alanya
Everyday
6 Customer reviews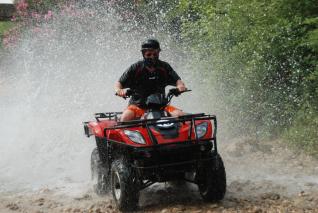 Half Day Quad Bike Safari Fun and Adventure Tour in Alanya
Things to do in Alanya
Wednesday & Saturday
5 Customer reviews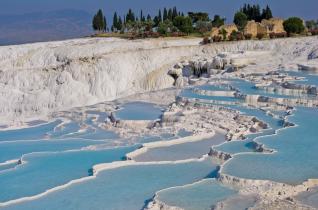 2-Day Trip to UNESCO World Heritage Site Pamukkale from Alanya
Things to do in Alanya
Monday & Thursday
5 Customer reviews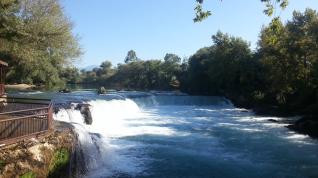 Grand Bazaar - River Cruise and Manavgat Waterfalls from Alanya
Things to do in Alanya
Mon/Wed/Fri/Sun
4 Customer reviews

Alanya: Lycian Tombs of Myra and Kekova Sunken City Boat Tour
Things to do in Alanya
01/09 - 18/09
2 Customer reviews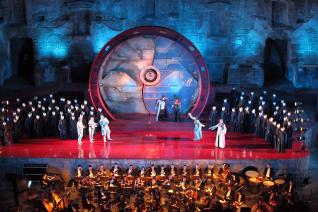 Alanya: International Aspendos Opera and Ballet Festival
Things to do in Alanya
Everyday
2 Customer reviews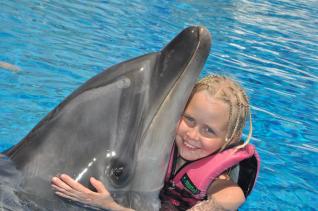 Dolphins show and Swimming with dolphins in Alanya
Things to do in Alanya
Tuesday - Friday
2 Customer reviews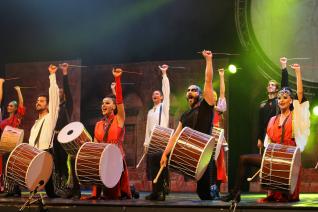 The Legendary Dance Show Fire of Anatolia at Aspendos Arena
Things to do in Alanya
Everyday
1 Customer reviews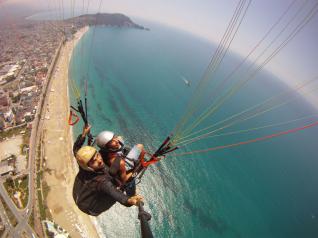 Alanya Paragliding experience
Things to do in Alanya
Everyday
1 Customer reviews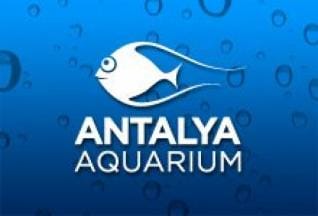 Book now for the World biggest tunnel Aquarium from Alanya
Things to do in Alanya
Every Friday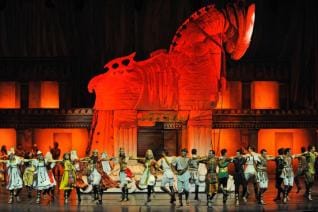 Alanya Activity: TROY Dance show at Gloria Aspendos Antalya
Things to do in Alanya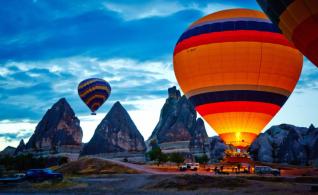 Alanya Excursion: 2 Day Trip to magical Cappadocia Valleys
Things to do in Alanya
Everyday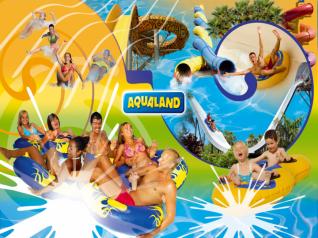 Aquapark Alanya: Full day Action & Adventure at Aquapark Alanya
Things to do in Alanya
Everyday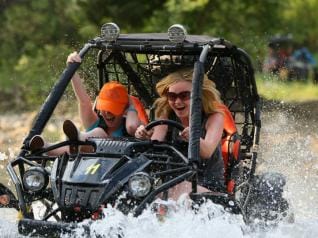 Buggy Safari Off road Fun and Adventure tour in Alanya
Things to do in Alanya
Everyday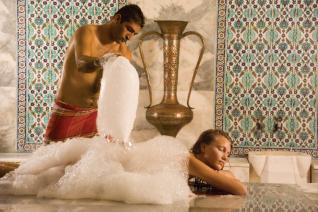 Refreshing and Relaxing massage at the traditional Turkish Bath in Alanya
Things to do in Alanya
Thursday and Sunday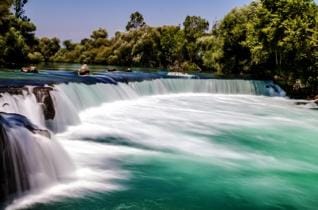 Side, Aspendos and Manavgat Waterfalls tour from Alanya
Things to do in Alanya
Every Thursday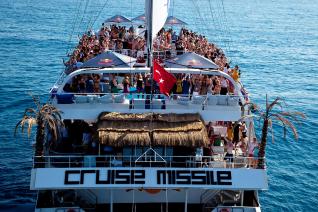 Starcraft disco yacht night tour in Alanya
Things to do in Alanya
Everyday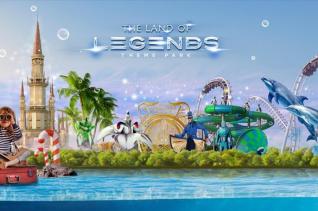 The Land of Legends tour from Alanya